Master Thesis Presentation by Ganesh Harugeri
On Monday the 6th of March, Ganesh will present his Master thesis. He has been working on Music Information Retrieval. The presentation will be in Room 48-379 at 13h.
Best regards,
Marcus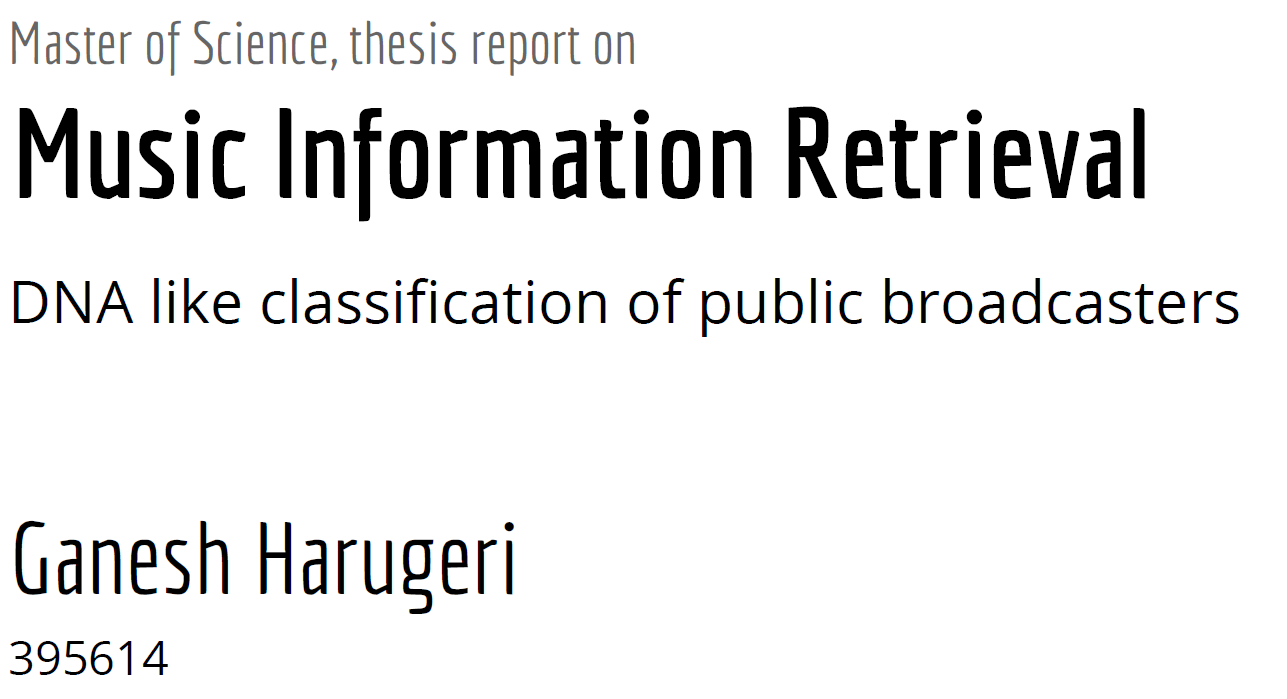 Start: March 06 - 2017, 13:00
End: March 06 - 2017, 13:45
Location: Room 48-379
Posted on Mar 1, 2017 by Marcus Liwicki.