Official Opening of the MindGarage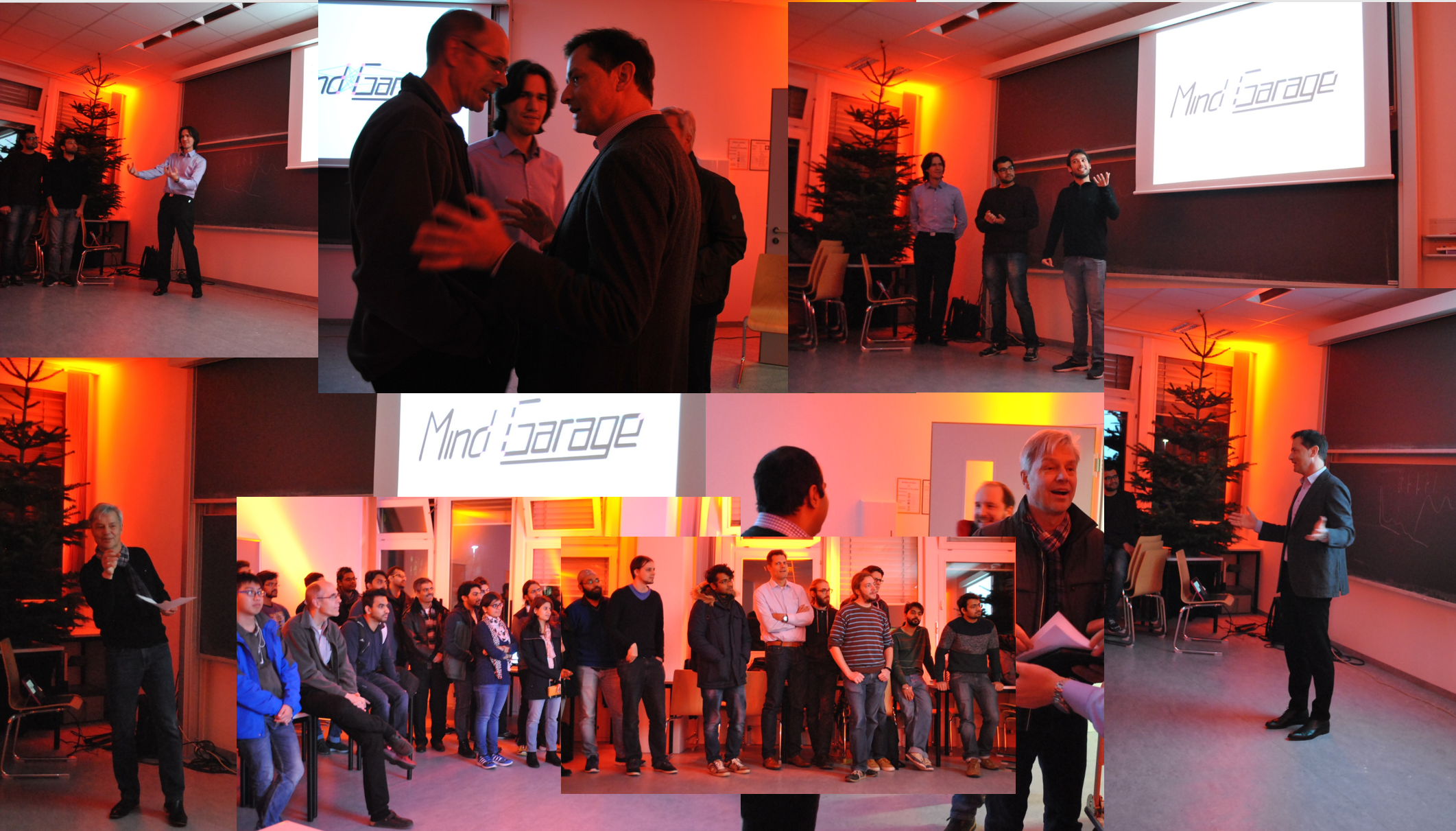 Posted on Dec 5, 2016 by Marcus Liwicki
Today it was the time of celebration. We officially opened the MindGarage. We are very happy that the Vice-President of the University, Prof. Norbert Wehn gave a very nice welcome address where he sketched the history of the Mindgarage and AI in Kaiserslautern. Also, he underlined that the leadership team of the University of Kaiserslautern supports the MindGarage and they will find a location where we can stay on the long-term. Thank you!
After visionary talks of Marcus Liwicki and Werner Weiss (CEO of Insiders Technologies), two student members of the Mindgarage, John and Ayushman, presented their view of the MindGarage. They are happy that the MindGarge is a place to meet and interact, they are happy to have direct discussions with the experienced researchers Marcus and Shan, and that - last but not least - the MindGarage feels like a family. This has been said so nicely that I almost began to cry (see pictures below :) )
After the short opening speeches, there was a chance for networking and exchanging research ideas (subject of the next post). All in all it was a very successful evening and I am very thankful to everyone who came and especially who helped making this evening and the MindGarage such a success (see last slide as picture below).